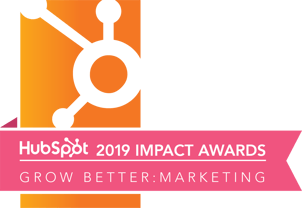 HubSpot, a leading inbound marketing and sales software company, recently announced winners for its HubSpot Impact Awards. Prism Global Marketing Solutions is thrilled to announce that we were awarded the HubSpot Impact Award for Marketing Enablement. This award focuses on the use of HubSpot's marketing tools, and is given to an agency that has helped a client achieve significant growth by applying positive forces and minimizing friction in their marketing strategy.
"I love to see these companies go the extra mile to make sure their customers are successful," said Katie Ng-Mak, VP of global partner strategy and operations at HubSpot. "Prism Global Marketing Solutions is one such agency that has shown unwavering commitment to helping businesses grow better. On behalf of everyone at HubSpot, I congratulate Prism Global Marketing Solutions on this exciting achievement."
Some of the key results highlighted in this case study for the HubSpot Impact Award are:
1274% return on their investment
1408% increase in blog views
241% increase in email clicks
207% increase in email opens
168% in total new leads
"We are honored to receive the HubSpot Impact Award for Marketing Enablement. Our agency works with our clients to understand their business objectives and align their marketing strategy with the company's growth goals. This award shows our continued commitment to customer success using a comprehensive inbound approach to marketing," says Elyse Flynn Meyer, Founder of Prism Global Marketing Solutions.
If you are looking to see how you can improve your inbound marketing efforts and maximize your use of HubSpot, schedule a complimentary inbound marketing consultation with our team.
Prism Global Marketing Solutions is a HubSpot Diamond Partner providing you with integrated and comprehensive inbound marketing solutions.