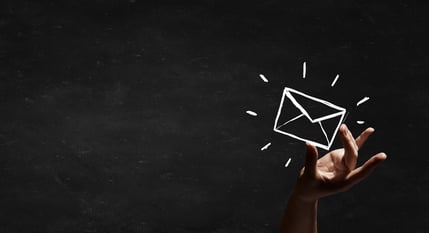 Inbound marketing is a powerful way to reach new customers, and one of the most effective ways to reach a wider audience is through email marketing. This article will teach you about 10 ways to improve your email marketing to achieve significant results.

1. Use Personalization for Customer Retention
Personalizing your emails is one sure way to gather customer attention. It's important to think outside of the box and what elements you can add to your emails to make them feel unique and personal, separating them from the hundreds of other emails your audience is likely to receive. Include a unique message, opportunity, photo or video. Whatever it is, make sure it is engaging to ensure your audience comes back for more.

2. Create Engaging Subject Lines to Increase Open Rates
Your subject line is often the only piece of content your potential customer will see, so improving your subject line is a sure way to improve your conversions. Write the subject line for the audience that reads it. What interests do your recipients have? How did you attract them to become your subscribers? If you promised discounts, then mention a discount in the subject line. If you promised educational content, then mention what they will will learn. Another way to improve conversions is to personalize the subject line. No you won't have to send one message at a time just to get the right names of all your subscribers. An email marketing platform will automatically personalize the line. When you mention the recipient's name, they get the impression that this message is important for them. "Daniel, get 40% off on your March order!"

3. Utilize Segmentation-Triggered Automation
Separating your customer's based on behavior is a sure way to send out tailored emails to the right individuals. Automated emails can also be set up through this, for example, categorizing clients by their birthdays, with an automated email being sent offering them a unique service for one day only

4. Personalize with Dynamic Content
It's important to always switch up your content, which includes videos, images, new products etc. Switching up your content keeps your target audience engaged, as they will always be expecting new emails and wondering what type of content will be featured. This is a powerful way to keep our audience informed, in the loop and constantly waiting for your content.

5. Track Behavior with Analytics
Using analytics is a powerful way to measure engagement with your audience. Looking into who opens, who clicks, who replies and who follows up will allow you to tailor your marketing to reach a direct audience for certain products.

6. Use Videos to Tell Your Story
Why not try using video to tell your story? Include a personalized, direct and fun video within your emails. This will be a form of dynamic content while still engaging your target audience, allowing a different form of media most other emails will not contain. Try to make the video as fun as possible to keep viewers engaged, increasing your chances of conversion.

7. Consider Testing Different Delivery Times
With email being highly saturated, you should consider sending your emails at different delivery times. Although it sounds like a bad idea, you will actually be reaching peoples inboxes whilst other's are not sending out emails, allowing yours to be the top of the pile for longer with an increased likelihood of being opened, read, and replied too.

8. Create Consistency
Be sure to send consistent emails so that you aren't keeping your audience waiting about being informed with your product. You can also consider using text messages to become further direct with customers. These can be also obtained through email if the customer is interested.

9. Make Sure Your Emails are Free of Grammatical Errors
Sending an email with grammatical errors, spelling mistakes and inaccurate information is a recipe for disaster. Look over your work, do your research and ensure your work is accurate. This will increase the positive replies, ensure you look professional and save you time in the long-run!

10. Make Sure Your Emails Render on all Devices
Google offers a plugin to ensure your emails will render on all devices. What does rendering mean? Rendering is when your email fully loads and works on all devices, such as smartphones, tablets, laptops and desktops. Without ensuring your emails render on all devices, you are missing out on potential customers and conversions. As shown by research from signal-boosters.co.uk, more and more people are using their mobile devices for internet browsing, so ensuring your emails display correctly on both mobile and desktop platforms is essential. A failure to render on all devices may result in emails not loading, content within the emails not loading such as pictures or videos, or emails not being fully accessible.

If you're interested in discussing your current email marketing strategy and how you can further align that with your brand and voice, we invite you to speak with one of our inbound marketing experts today. You can also check out our email marketing explainer video if you have any questions specifically on email marketing.

Guest Blog Contributor: Barry White is the community manager at Signal-boosters.co.uk, he has an interest in the website usability and future web technologies, when not working he enjoys swimming, rugby and cycling.