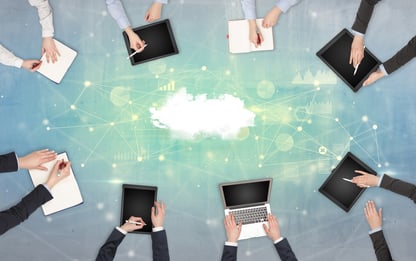 Businesses are always looking for new ways to impress and engage their target personas to stay ahead of the competition. One way is to use technology and new tools available to improve your marketing and promotional strategy to connect with the right prospects at the right time. It's important to understand how to assess and leverage new technologies, and how you may be able to do that to improve your approach to marketing.

Technological Marketing Trend: Know Which One to Choose for Your Business
Marketers and business owners need to understand that the latest technology is not limited to simply promoting a website or a mobile app. Using modern technology and tools, marketers and business owners can quickly improve their presence on social media, enhance their "findability" on a search engine, and connect with individuals by email, and much more.
Before the advent of the latest technology, businesses used various traditional marketing tactics to reach more customers globally. But with advanced technology tools becoming more available each and every day, it becomes critically important for businesses to adopt new ways to communicate with their ideal customers.
Today almost 4.54 billion people worldwide are active internet users.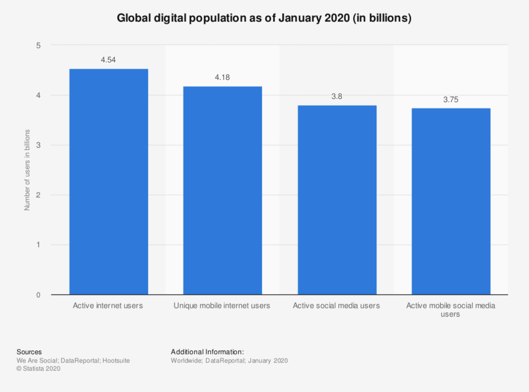 Image: (Source)
Modern Tech Trends That Will Influence Your Marketing Strategy
Businesses and marketers need to keep themselves updated with evolving technology. Digital trends are changing and continual adoption of these tools helps a company gain a competitive edge. They can find new ways to generate more leads and improve their relations with customers.
There is no doubt that many of the marketing tactics remain the same, but there are some advanced tools like augmented reality, content marketing automation, voice search, and many more for companies to consider.

1. Voice Search
One of the rising technology that businesses can consider for improving their marketing and promotional strategy is voice search. Comscore report represents that around 50% of all queries which your ideal customers place will be voice-based. It's time to see how you can leverage voice search in your marketing plans.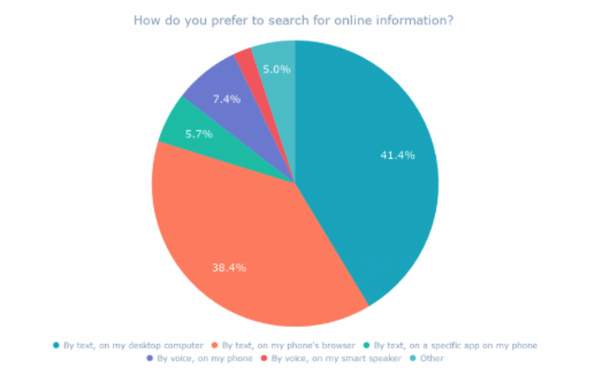 Image: (Source)
Many brands are trying to find various ways to deliver excellent service to customers using voice-enabled devices. The two primary types of voice searches performed by individuals are:
Smart speakers like Apple Homepod, Amazon's Alexa, Microsoft's Cortana, and Google Home.
Devices such as smartphones and desktops like Google Assistant and Siri.

2. Influencer Marketing
Are you trying to improve your digital marketing campaigns? Getting influencers on board to promote your product or service is a great way to broaden your audience. There are also influencer marketing technologies such as Find Your Influence, that can help you find influencers and even micro-influencers to connect with your audience on the devices and by the people they trust the most.

3. Chatbot Technology
The use of chatbots has increased in recent years and will continue to grow. More than 45% of customers prefer to use chatbot technology to get quick answers to their questions.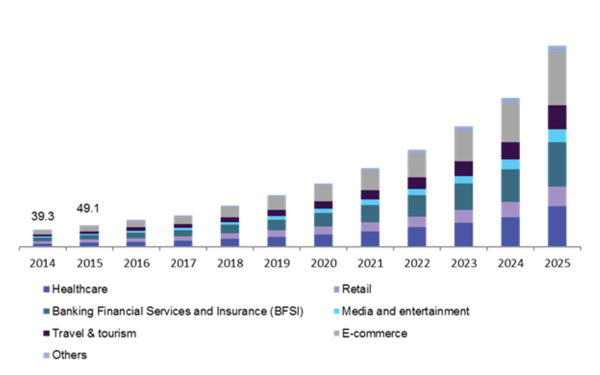 Image: (Source)
In addition, 65% of U.S. millennials will be more likely to use chatbots when it comes to engaging with brands. Chatbots play crucial roles for businesses to keep prospects engaged and answer their questions at the exact time they are researching your brand.

4. Augmented Reality (AR) and Virtual Reality (VR) Technology
Many companies today are starting to use augmented reality and virtual reality technology to create brand awareness and offer a unique experience to prospects and customers. This sophisticated technology can allow customers to visualize their products before making the purchase of the same online.
According to a Statista report, AR and VR market size is expected to jump and reach $209.2 billion in the next four years. Currently in 2020, the market size is around $18.8 billion.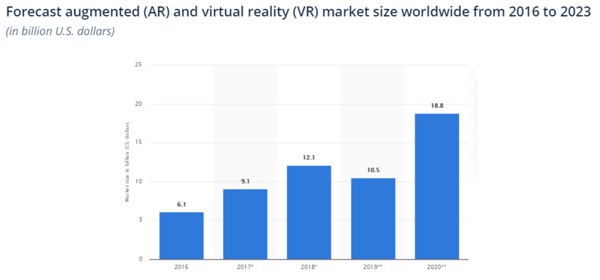 Image: (Source)

5. Artificial Intelligence and Machine Learning Technology
In today's growing online and ecommerce businesses, more than 86% of consumers responded that personalization plays a primary role when it comes to purchasing decisions. Artificial intelligence (AI) allows businesses to predict probable purchasing patterns of their customers which is key for improving your repeat purchase rate.
As you can see there are many technology tools that can help enhance your marketing strategy. It's important to understand that you should evaluate tools based on how your prospects and customers may react to it first. Not all technology is right for every business, but it's a good idea to stay ahead of the trends so you know what may be coming in the future and plan your marketing technology strategy accordingly.
If you're looking for a review of your current technology platforms, we offer technology stack consulting to meet the needs of small and large companies. Simply click here and submit your information and a member of our team will be in touch.


Guest blog contributor: Manoj Rupareliya is an Online Marketing Expert and Blogger. He is an experienced writer with expertise in the field of technology, blockchain, crypto, AI, Digital Marketing and SEO. All the blogs he writes are aimed at providing help and insights for readers who want to stay updated all the time.