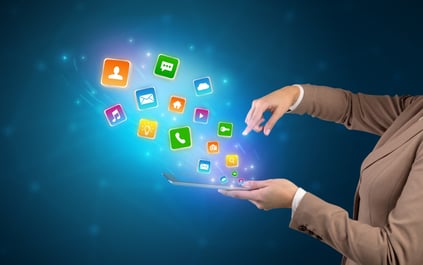 Social media is a vital component of your company's online presence. It will help your business increase its reach, manage its reputation, and stimulate lead generation. It is also a great way to continue building relationships with your customers.
While it is true that social media can accomplish a lot for a modern business, you have to do more than just create profiles on popular platforms. With a more strategic approach to social media, you can increase engagement, improve the quality of your leads, manage your online reputation more effectively, and boost the online visibility of your business.
Working with specialists, like a Facebook marketing firm or a Twitter expert, can help you further leverage these skills. However, if a partnership is not at option, this post will look at some of the most effective strategies for social media optimization. Here are 6 of the most effective strategies for social media optimization as part of your digital marketing strategy.

1. Use the Right Platforms
The list of available social media outlets is immense. Some platforms can work for a wide range of different audiences, while others are better for niche audiences. If you want to reach the ideal audience and communicate your message effectively, you need to have a presence on the right sites.
As the largest social network on the planet, Facebook is a safe bet for most companies, but there are others that may or may not be beneficial, too. Depending on your industry, audience, and brand, you may want to consider platforms like Snapchat, Instagram, LinkedIn, Twitter, and Pinterest. It all depends on your buyer personas and where your audience spends the most time online connecting with others and growing their networks.

2. Optimize Your Profiles
While creating a social media profile seems simple enough, it is one area where many businesses could do more to help their strategy. Your profile represents your brand on the platform, so you want to make sure it reflects well on your business. An easy way to start optimizing your profile is to fill out all of the pertinent information on the page. You should use your logo as your profile image and your company name as your name on the platform. If the site gives the option for banner images on your profile, make sure to use a branded image there as well. Additionally, you want to include links to your other social media accounts and website.

3. Be Active on Social Networks
Part of being on social media is being social. If you only use the platform when you need to promote a product, you are never going to achieve the best results possible. That's why social media optimization calls for a level of engagement and activity on the part of the company.
By no means do you have to spend hours every day making updates, commenting, and sharing, but a little bit of activity can go a long way. Read and interact with posts that could be relevant to your page. Like and share content on the platform. You should also try to respond to users that comment on your posts. If your personal brand is also linked to your business brand (i.e. an executive at your company or a professional services firm), then ensuring your personal social networks are also active is very beneficial since people always like to engage and connect with other people - not necessarily always a company page.

4. Optimize Your Content
Your content will have a significant influence on the success of your social media optimization. Not only do you want to develop content that users want to engage with, but you also want your content to be easy to find. If you are already leveraging SEO best practices on your website, you can apply many of the same principles to your social media posts. Beyond just making your content easy to find, you also want to develop content that users will want to share, like, and comment on online. Think about what your audience wants to know and what their interests are. Consider using images and videos in addition to text, and find ways to educate and entertain your customers. Social media is all about keeping people engaged and talking about your brand.

5. Use Social Sharing Buttons
Businesses can make it easy for customers to connect with them on social media by using social sharing buttons. If someone likes content from your brand, the social sharing buttons make it easier for them to find you and reference it. When you make it simple, people will be more likely to engage, which will boost your overall profile. You should add social media buttons to your website and to your email marketing campaigns.

6. Utilize Social Media Advertising
You can build a following without spending any money, but social media ads can be beneficial. The process is inexpensive, and it can help your business reach more of its goals. However, there is more to successfully marketing your brand on social media than just creating and publishing ads.
Beyond creating strong ads, you need to research your audience and target the right people with your campaigns. You should also track your campaigns and perform A/B testing to find the strategies that work best for your company.

If you're interested in discussing your current social strategy and how you can further align that with your brand and voice, we invite you to schedule an inbound marketing consultation with our team. You can also check out our social media marketing explainer video if you have any questions specifically on social media.

Guest Blog Contributor: Rae Steinbach is a graduate of Tufts University with a combined International Relations and Chinese degree. After spending time living and working abroad in China, she returned to NYC to pursue her career and continue curating quality content. Rae is passionate about travel, food, and writing (of course).