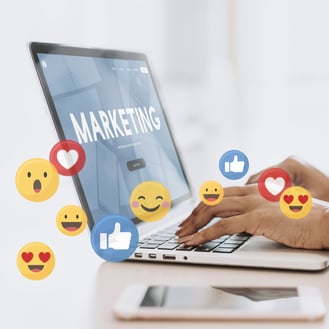 Digital marketing trends are constantly changing, and the most successful companies are the ones that stay updated on the most current trends. Digital marketing campaigns can boost your sales and revenues quickly if the right approaches are applied. Here are six digital trends that your company should be focusing on this year.

1. Lead-Generating Content
It's no secret that good content can drive your website to the first page of Google and can establish your brand as a reliable source. In this way, you can establish a connection with your target audience and instill brand confidence. Creating accessible content will generate leads that are the key to success. You can use a wide variety of free marketing content, including quizzes, videos, social media posts, blog posts, infographics, eBooks, and white papers, just to name a few. Your content should offer a solution to the issues of your customers.

2. Mobile Marketing
Roughly 45% of customers come to websites through a mobile device. However, the majority of businesses don't optimize their websites and landing pages for mobile traffic. One way to solve this issue is to use a platform that optimizes your mobile traffic. It also allows for creating marketing campaigns and landing pages automatically by using mobile-optimized templates. Yahoo's Pure CSS, Zurb's Foundation, or Twitter's Bootstrap will help craft a mobile experience and create a mobile app from scratch.

3. Videos
Attracting an audience with the help of videos is quickly one of the most popular online marketing trends for companies. Recent research shows that people enjoy videos more than written content. If you post a video and an article simultaneously, you can evaluate the difference in visitors' respond. On average, people watch 14 videos daily, and the potential market for videos will expand to $13 billion next year.

4. Viral Content
Content, content, content...marketing will always be focused on quality content development. It is on the top among the latest marketing trends. Viral content allows increasing awareness of your business and conversion rates. Viral content also offers an opportunity to stand out from the crowd in highly competitive markets. You need to craft fun, light, relevant, and genuine content to engage your readers and encourage them to share to make your content viral.

5. Voice Search
Undoubtedly, voice search is among the recent trends in marketing. Voice searches will dominate digital marketing this year. At present, 20% of searches are fulfilled with the help of voice search. Experts predict that the voice search trend will grow up to 50% in the next two years. The good news is that voice search contributes to the advancement of content marketing and SEO.

6. Micro-Influencers
Micro-influencers are becoming more influential and match your online campaigns as they receive more comments on their posts than larger influencers with 100,000 followers and more. It happens because they write about niche topics. In addition, their followers trust them because more popular influencers seem to be more distant. This makes micro influences valuable partners in creating online campaigns.

If you're interested in discussing your current marketing strategy and how you can better incorporate these six trends into your strategy, schedule a consultation with our team.