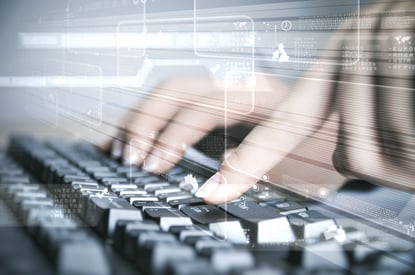 A good click-through rate means your ads are relevant and helpful. Search engine algorithms recognize the notion that people click on your ads and this result in a higher organic ranking.
For every brand, it's essential that you craft your ads with an increased click-through rate in mind. But how can you accomplish this? Improving your click-through rates is much easier than it seems and we've decided to aid you. In this blog, we will cover 7 essential tips for improving your click-through rates.
1. Include an offer in your headline
In the ethos of marketing, profits and click-through rates aren't a priority. Instead, they are merely a by-product of the marketer's will to solve the problems of customers. Every service and product reaches its full potential when it's marketed as a remedy or a solution. Your marketing campaigns should reflect just that.
When crafting an ad for Google AdWords, Facebook Ads or any other platform, you have to emphasize on the solution of a problem. The place to notify customers of that is the headline. Don't include general or unnecessary information – be direct and show that you can solve a problem.
The best way to accomplish this is to turn your offer into a headline. Be sure to include numbers so that people can see why you are better than the competition. However, you should always be careful with the construction of the headline, because…

2. Make the headline short and understandable
We're sure you have a lot to tell, but it would be best if you included that in your meta description. Why exactly?
According to research by Ad Espresso, short headlines are the trend in 2018. On average, headlines have no more than 5 words. Additionally, ad text is getting bigger, with 19 words comprising this part of ads.
Being short and concise allows you to get your point across. People are ignoring ads more than ever, so you must use the small time window to capture their attention. As your ads become easier to understand, you will see your click-through rates skyrocket.
Don't worry; there is more than enough space to explain details. Focus on the headline and include your idea with it, as well as keywords…

3. Make sure the main keyword is in the display URL
Digital marketing is all about using available space for your advantage. Marketers tend to get preoccupied with ad text, headlines, and other segments. In fact, they get so obsessed that they forget the most important one – the display URL.
Display URL might be considered a minor SEO-improving factor, but they can make your ad more persuasive and improve your click-through rate. To accomplish this, include your main keyword in the URL as well, not just the title tag and the description.
According to a report on Wordstream, 33% of all ads ignored the use of keywords in their display URL. It's a well-known fact that ads with keywords have a much higher click-through rates than those that don't.

4. Put a period at the end of the first line of the description
This hack is very useful in improving your click-through rates and tricking search engines. The headline of the ad text in Google AdWords is limited to just 25 characters.
On the other hand, the description has a limit of 35 characters. How can you use this to your advantage? Add a period at the end of your first description line. What does this accomplish?
Due to a useful "bug" in Google's software, the first line gets inserted into the headline. Remember to keep it brisk and short. Ideally, you should use this opportunity to squeeze in your secondary keywords m, if possible. The result will be an aesthetically pleasing balance within your ad.

5. Target your ads correctly
One reason why most ads don't have a high click-through rate is that wrong people see them. Advertising something that isn't of interest to people will make your PPC campaigns a failed investment.
Linda Bairstow, a digital marketing expert at EssayOnTime, handled the ad campaigns successfully. ''Before we launched the campaign, we focused highly on the targeted group. The results were impressive right from the word go. We achieved 0.15% more than the average click-through rate of 0.9% of Facebook ads and AdWords paid search, our click-through rate was 2.40% which is .40% higher than average of 2% for it. And, we are still working on it to increase it further.''
To be sure you are targeting correctly; you have to utilize the powers of audience segmentation.

6. Segment your audience
Chances are that you're running multiple campaigns at the same time. Instead of having them slightly different, why not direct them to different segments of your audience? Segmenting the audience you're creating your ads for can greatly increase your click-through rates.
The previous section emphasize on targeting, but you have to do your research and segment your audience. One campaign can be for people in the Far East, the other can be for teenagers and so on. Knowing how to categorize your audience data is the best way to urge people to click on your ads.

7. Know when to advertise
Seasonal trends are an important part of digital marketing. If you're worried about a low click-through rate, maybe you should start seeing when ads for certain products perform the best. Running a campaign more aggressively at the right time is just the thing you need.
Recognize when your products perform the best and utilize the ideal time window. Knowing when people need to see something is perhaps the most underrated step in increasing your click-through rates.

Final thoughts
As you can see, improving your click-through rates is not so hard. You just need to target your ads and release them at the right time. The results will be amazing. Make sure you structure the headline the right way and utilize any existing bugs. With just these 7 tips, you will see an improvement in your click-through rate. Your creativity and ideas will finally reach the right audience.

If you're interested in discussing your current marketing strategy and how you can further align that with your brand and voice, we invite you to schedule an inbound marketing consultation with our team. You can also check out our marketing explainer videos if you have any questions specifically on content marketing.

Guest Blog Contributor: Serena Dorf is an enthusiastic content writer. She is passionate about writing, personal development, psychology, and productivity. In her free time, she is reading classic American literature and learning Swedish. Feel free to connect with her on Twitter.