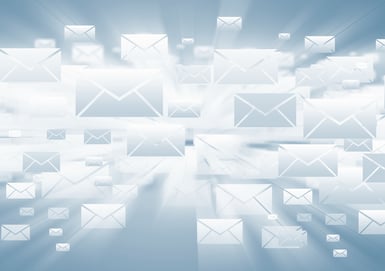 According to recent research, 47% of marketers believe that email is one of the most effective tactics for capturing and nurturing leads? This means that when you want to attract potential customers and maintain their interest in your products and/or services, email is pretty much the marketing standard.
But it's not just about starting a campaign. You need to optimize the campaign.

What Does Optimize Mean, Exactly?
An optimized email is the one that attracts many recipients to read the message, click the call-to-action button, and take the action you want them to take.
That's the whole point of developing a marketing campaign of this type. You want high open rates and click-through rates, but most of all, you want real conversions that bring you customers.
But an optimized email message works for the recipient, too. It brings them solutions. It hits all the right spots, so they can get value out of the content they read and the action they take after that. It's a win-win situation.
So how do you get there? Here are 7 steps to an optimized email marketing campaign:

1. Start with a Good Subscription Offer
Why would anyone subscribe to your email marketing campaign if they didn't get something in return? People are not going to give you their email addresses just because you asked nicely. They will only do it if they see some sort of value.
Before someone abandons your website, a pop-up window can invite them to subscribe. You can also feature the subscription form next to the article they are reading. If you offer great content at your website, the visitors won't mind the form.
Offer something for free. It might be an eBook. If a fashion blogger wants to attract subscribers, she may offer a detailed eBook on how to create a capsule wardrobe. Even if she's not a brilliant writer, she can still deliver valuable content.
If you're selling products or services, offer a chance for regular discounts to those who subscribe to your list. That always works.

2. Mind the Subject Line
It's the first thing the recipient sees in the inbox. In most cases, it's the only thing they see before disposing of your message.
You don't want it to end up in the trash. You want to optimize it, so it will be attractive for the one who sees it.
Here are tips on how to do that:
Write the subject line for the audience that reads it. In other words, have your

target persona

in mind from the very first move you make. What interests do your recipients have? How did you attract them to become your subscribers? If you promised discounts, then mention a discount in the subject line. If you promised educational content, then mention the thing they will learn.
Personalize the subject line. No; you won't have to send one message at a time just to get the right names of all your subscribers. An email marketing platform will automatically personalize the line. When you mention the recipient's name, they get the impression that this message is important for them. "Daniel, get 40% off on your March order!" That sounds even better than the previous example.

3. Tell Them Who You Are
Let's make an experiment. Go to your Gmail and check out the Promotions folder. Think about the messages that get your attention. Of course you'll pay attention to the subject line. But you'll also note the sender.
Send the message from the brand's name. They subscribed to your list, so they will immediately recognize it. If you write "Stephanie Smith from Fashionel", for example, the recipient might not recognize the first name and they will ignore the brand.
Feature the sender's name at the bottom of the message. When the recipient opens the message after seeing the brand's name and a cool subject line, they will appreciate this personal touch. "Sincerely, Stephanie Smith" is a nice way to add a human element to this marketing campaign.
4. Send Impressive Content

Long-form content is important for content marketing, since it ranks better in the search engine and it gets more backlinks. But did you know that long-form content is also great for your email campaign?
It delivers direct value to a precisely targeted audience. If the recipient doesn't have time to read the message when they see it, they will mark it and they will come back to it later.
Think about issues that your target audience might have. Can you offer detailed solutions?
Don't go too long, though! 1,000 words should be enough.
Although long-form content is detailed, it shouldn't be overly "intellectual". Keep it simple and readable. Check the readability with Hemingway App. It helps a lot!

5. The Call to Action Plays the Lead Role
The content may be absolutely amazing. But after the recipient reads it, then what?
The purpose of the content is to lead them towards a call to action. It's all about convincing them to do something. You want them to visit your website and engage more with your product and/or service.
So don't be shy! Tell them what they should do after reading your message.
Create a noticeable CTA button, which will take them directly to your website.

6. Let Them Share
If you are sharing an important announcement for something on your website, you'll want your subscribers to also share the news. If you send a long-form article via email, of course you want it shared on social media.
Create a newsletter with potential to be shared. The content should offer value not only for the recipient, but for the broader audience as well.
Make it easy for them to share. Check your email marketing service to see what options you have. Most services will make it really easy for you to add social media widgets.

7. Make it Look Good
Appearance is important, too. You don't want to copy the text from MS Word, paste it into the body of the message and click send. Email marketing is a bit more complicated than that. These messages have a commercial role. Design sells.
Fortunately, it's not that hard to create good-looking emails. Use a good email marketing service, which offers an array of templates to choose from. You'll customize the template with your brand colors. You'll add the logo and other visuals that contribute to branding.
Keep the design consistent. You may change it a bit, but you want the recipients to recognize your messages when they open them.
Optimized Email Marketing - It's Not an Impossible Goal
With the seven steps shared above, it won't be hard for you to develop an optimized email marketing campaign. Just remember that optimize means to make it work for the goals you want to achieve. To do that, you have to make it work for the audience, too.

If you're interested in discussing your current email marketing strategy and how you can further align that with your brand and voice, we invite you to speak with one of our inbound marketing experts today. You can also check out our email marketing explainer video if you have any questions specifically on email marketing.

Guest Blog Contributor: Michael Gorman works as an academic writing service reviewer for domywriting reviews. He also offers online assignment help to students of all levels, as well as dissertation editing services to PhD candidates. Despite spending most of the day in front of the computer, he still finds time for the daily run. Check him out on Facebook and Twitter. He shares great content there.