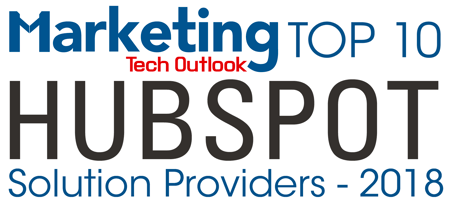 We are honored to announce that Prism Global Marketing Solutions has been selected as one of the Top 10 HubSpot Solutions Providers by Marketing Tech Outlook magazine.
HubSpot is a pioneer in providing marketing, sales, and customer relationship software enabling companies around the globe to leverage integrated technology to engage their target prospects and customers. HubSpot's agency partner program is dedicated to helping HubSpot's customer scale their growth using the HubSpot platform by delivering exceptional marketing and sales services.

"We are honored to be selected as one of the Top 10 HubSpot Solutions Providers by Marketing Tech Outlook. As a HubSpot Platinum Partner with 10 years of dedicated HubSpot experience, we provide our clients with integrated marketing and sales campaigns utilizing the HubSpot platform. Working with a strategic services provider, combined with the power of HubSpot, has helped our clients exponentially grow their businesses," says Elyse Flynn Meyer, Founder of Prism Global Marketing Solutions.

As more organizations invest in marketing automation technologies and service offerings, they see proven results. Currently, there are a multitude of service providers to assist companies with their marketing and sales program utilizing HubSpot. To help companies select the best vendors that offer the most proven solutions, Marketing Tech Outlook has compiled an exclusive edition of top HubSpot partners. To determine which providers would be selected as a Top 10 HubSpot Solutions Providers, a distinguished panel of prominent CEOs, CIOs, VCs, and analysts, along with the Marketing Tech Outlook editorial board, assessed hundreds of solutions providers and shortlisted the ones that are at the forefront of providing cutting-edge solutions and services. The top providers deliver comprehensive marketing and sales services leveraging the HubSpot platform to optimize business processes.

We also invite you to read the article in Marketing Tech Outlook magazine from an interview with Elyse Flynn Meyer about how to create marketing excellence with inbound.
If you're looking to see how you can maximize your HubSpot efforts, you can schedule a complimentary inbound marketing consultation with our team.