Prism Global Marketing Solutions & HubSpot invite you to join us for a special presentation on inbound marketing strategies for startups and small businesses. This event is in conjunction with 85 Broads Arizona, and will be held at the Center for Entrepreneurial Innovation on October 8, 2013 from 6:00PM - 7:30PM. Please click here for registration information.


Inbound Marketing: How to Acquire More Customers for Less Money
Strategies for Startups & Small Businesses
If you are the founder of a startup, a small business owner or a marketing employee, inbound marketing can help you manage expenses, increase your marketing reach and make sure your customers can find your products and services.
Hear from Dan Tyre, Senior Executive at HubSpot, about how inbound marketing can revolutionize marketing for startups and small businesses. Joining him will be Elyse Meyer, President of Prism Global Marketing Solutions. Elyse will show you how one local startup utilized inbound marketing to increase their marketing reach, making it easier for them to get found online by prospects and investors.
You will leave this event with key takeaways of how you can develop and execute an inbound marketing strategy for your startup or small business.
Date: October 8, 2013
Time: 6PM - 7:30PM
Location: Center for Entrepreneurial Innovation
Agenda:
6PM - 6:30PM: Networking
6:30PM - 7:15PM: Presentation
7:15PM - 7:30PM: Question & Answer Session
Learn more about your speakers: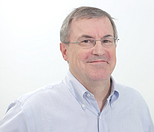 Dan Tyre joined HubSpot as a member of the original team in May of 2007, and has led the recruiting, training, and growth of HubSpot's sales team with vigor. An authority on inbound marketing and sales, Dan is a regular speaker, writer, and coach to those who yearn for inbound success. His favorite topic is the importance of attitude, and he's been known to bring the house down when speaking on this topic to groups.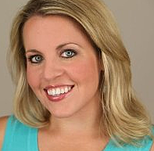 Elyse Meyer, President & Chief Marketing Officer of Prism Global Marketing Solutions, has over 7 years of experience in marketing and sales management, specifically in online marketing, inbound marketing, strategic marketing planning, branding, and sales & marketing alignment. Prior to founding Prism, Elyse worked in various industries with companies ranging from small businesses to Fortune 500 organizations. Elyse is also on the board for 85 Broads Arizona.