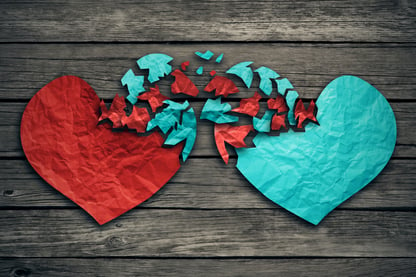 Writing engaging content is essential to a successful inbound marketing program. It's not about just creating a lot of content that may not be high quality. All of the content you create needs to be high quality, resonate with your audience, answer a question, and help solve a challenge.
The goals for your content should be to engage your audience, improve SEO rankings, and increase traffic and/or leads. Whatever your reason behind having a purposeful website with engaging content, it's imperative to do it right. Here are a few tips to help you write content that is going to resonate with your audience to drive new traffic and get your visitors to come back to your website.


1. Use Headers and Sub-headers
Utilizing headers and sub-headers is beneficial for two reasons. First, headers and sub-headers draw your readers to the specific areas in your content that will be of most interest to them. Second, content headers and sub-headers keep your content coordinated and on target throughout the content piece, whether it is a blog, eBook, whitepaper, and more.

2. Be Concise
When making content, you should keep your data short, sweet, and direct. Run-on sentences or data that is overpowering isn't effective or engaging. You want to make sure to provide enough information to the reader without overwhelming them with too much content at once.

3. Include Graphics
Illustrations (pictures, recordings, outlines, charts, etc.) are a helpful way to further explain your content in a visual format and give your reader another way to digest your content. Imagery often helps marketers describe an idea or concept a lot better than you could with just text.

4. Use Lists
Numbered lists can help your audience stay on track to know how much content they have consumed, and how much they still have left to read. It's a great way to keep your data organized, ready to skim, and easily shareable.

5. Utilize Call-to-Actions
Make sure your blog posts and other content include a call-to-action. Give your reader a next step or an action to take. For example, it could be to download another piece of content or schedule a consultation. You always want to lead them in the direction of where to go next in your buyer's journey.

6. Double Check Your Work
Even great content can be ineffective if there are spelling and grammar issues. Try to have another person check your work so you get another set of eyes on your content before it is published.

7. Focus on Your Target Audience
You need make sure your content is focused on the audience you are looking to target. Think about your target audiences goals, challenges, and problems they are trying to solve. Always make sure that your content engages these individuals and helps to answer their questions and target their specific needs.

8. Format Wisely
Arrange your content such that it is simple to read, follow, and comprehend. Ensure that you are using enough white space throughout the content so the reader can stay focused on the important points. And where possible, use lists and headers to keep your information easy to read and skim for your audience. Formatting can make all the difference!

9. Utilize Keywords
Keywords are critical for your search engine optimization and organic traffic. Ensure that each piece of content is focused on a target keyword so you can optimize your content around that specific search term. Make sure you use your keywords in your title, content, URL, page title, and meta description to maximize the benefit for SEO.

Writing engaging content takes time to perfect, and there are always going to be tips and best practices to consider. If you need some additional guidance, you can consider taking a content writing course for basic knowledge and experience. Always think about your audience, search engine optimization quality, formatting, and other ways to enhance your content and keep the reader engaged with your topics. If you're interested in discussing your current content strategy and how you can start to improve your content marketing results, we invite you to schedule an inbound marketing consultation.


Guest Author: Ryan Kotani is an Internet marketer with over 5 years of experience creating content for the tech industry. He has a strong passion for writing about emerging software & technologies and for many other publications on blogging and website strategy. Contact Him: Email | Website.