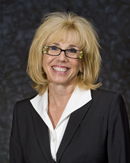 I hope you enjoyed my interview with Dr. Lisa D. Ordóñez and were able to gain valuable insights. Here is my second interview of my two-piece blog series on University of Arizona leaders.
With Prism Global Marketing Solutions being an inbound marketing company, I found it appropriate, and very exciting, to interview the University of Arizona's Senior Vice President of University Relations and Chief Marketing Officer, Teri Lucie Thompson. Teri has been at the University of Arizona for just over a year, and has made remarkable changes in University Relations' staffing, structure and marketing plans. She is highly experienced in her field, having worked for Purdue University as their Chief Marketing Officer, as well as Vice President of Marketing for Safeco Insurance. What I was intrigued to discuss with her was the recently completed, higher education branding strategy for the University of Arizona. Her mission was to re-brand the University of Arizona, and I wanted to further understand her strategy for the rebranding process.
When I first met Teri, I immediately saw the passion and determination I admire in marketers. I felt that she was not only a dedicated Wildcat, but she was excited to talk about her first year at the University of Arizona. The first question I asked her was to share her greatest accomplishment as CMO of UA thus far? She began by speaking about the structure of the marketing department. "We didn't have a marketing plan when I arrived. We didn't have a boilerplate, an elevator pitch, or even a dashboard to track progress. All we had was a logo," she said. So, with that, Teri built an infrastructure from the ground up, and began launching the new branding and marketing strategy for the U of A.

"Developing this new brand platform took around 11 months to complete from start to finish including research, to being in the market with new creative ideas, to assessing the effectiveness in the campaign," says Teri. Teri was able to start the higher education branding process for the University of Arizona in a completely new way…a way that would stand out to not only students, but also faculty, alumni, and donors.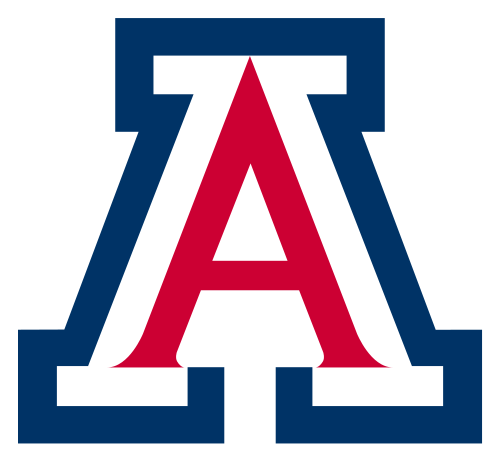 Of course, being an inbound marketing intern, my next focus of our interview was on inbound marketing. As for inbound marketing, Teri says that social media and content marketing, on a scale from 1 to 10, is a 10 for her and the marketing department. This resonated with me because of the development of content and finding the right prospects and customers to provide it to is exactly what I've been learning about during my internship. Learn more about the University of Arizona's inbound marketing techniques.
In fact, as we began to speak about the specifics of how the new branding process occurred, Teri took me through it all step by step. "Research, test, refine, test, produce. We had to find out what makes the University of Arizona better, different, and special. We have to find out what it is that we can own that others can't own. It has to be something about who you are naturally, and what you aspire for your brand to be," says Teri. The details of the process are much more complicated, however, since putting together an entirely new branding platform is an enormous change. "You find common themes, maybe around 150 to 250 people are interviewed, and then you create thematic buckets. You work with quantitative research in surveys and positioning statements. But, the goal is to choose just one that captures entirely who we are."
I ended the interview by asking one last question that was important to me, and I think important for other leaders as well. Teri's answer was quite inspirational. What advice would you give to individuals who are seeking high-level positions in their career? "Go for it" she said. "Build a network and leverage your network and your mentors. Know what you're doing and take your seat at the table. Have self awareness and have confidence."
Curious about inbound marketing at U of A? Learn more about how they use inbound marketing to connect with prospective students, current students, and alumni.