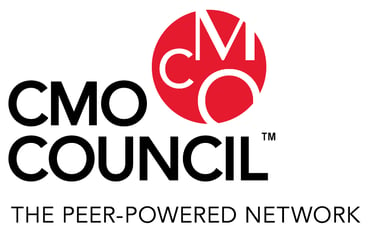 Prism Global Marketing Solutions is excited to share that Elyse Flynn Meyer has recently joined the Chief Marketing Officer (CMO) Council. Founded in 2001, the CMO Council is the premiere peer-powered network for senior marketing decision-makers. It is the only global network of executives specifically dedicated to high-level knowledge exchange, thought leadership, and personal relationship building among senior corporate marketing leaders and brand decision-makers across various global industries.
Elyse is honored to join this community of global marketing professionals. Some of the benefits this will bring to the client of Prism Global Marketing Solutions include:
Performance measurement around data use, CX, and GTM effectiveness
Assessments of operational proficiency and MarTech adoption progress
Strategic insights from pacesetters and digital transformation leaders
Learn more about the CMO Council.


About Elyse Flynn Meyer:
Elyse Flynn Meyer is the President & Founder of Prism Global Marketing Solutions, an award-winning inbound marketing agency, and HubSpot Platinum Partner. Elyse is also the author of Mastering Inbound Marketing: Your Complete Guide to Building a Results-Driven Inbound Strategy. Elyse has extensive experience in marketing and sales management, specifically in inbound marketing, lead generation, marketing operations, and sales alignment. Before founding Prism Global Marketing Solutions, Elyse worked in marketing and sales for start-ups to Fortune 500 organizations. Elyse obtained her Bachelor of Science in Marketing with an emphasis in International Business from The University of Arizona. Elyse has also received Executive Certificates from Columbia University, Thunderbird School of Global Management, Cornell, Northwestern & Pepperdine.