We are thrilled to announce that Elyse Flynn Meyer has been featured in So Scottsdale magazine's Women to Watch 2022 issue. This issue highlights dynamic women in business in Arizona with different backgrounds working in a variety of industries.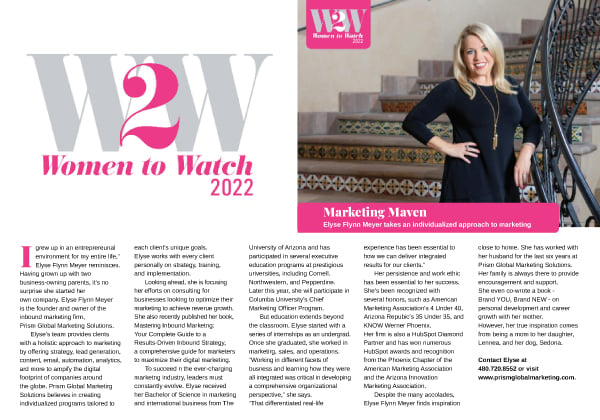 Click here to browse the digital version of the book.

Elyse Flynn Meyer says, "I am honored to be featured in the 2022 Women to Watch issue of So Scottsdale. The special issue brings together female leaders, creators, and business owners from around the valley and I'm thrilled to be a part of this group of incredible women in Arizona."


If you're interested in connecting with Elyse directly, you can email her at elyse.meyer@prismglobalmarketing.com.