How can you leverage social media to reach your organization's content and lead generation goals? Our client is a nationwide specialty pharmacy that provides exceptional patient care. They focus on disease programs that require a high-touch patient experience. This client was previously focused on traditional marketing programs, but they needed an active and comprehensive social media presence to earn brand trust. Discover how we worked with them on their social media marketing to achieve a 42% increase in sales-qualified leads, a 545% increase in social engagement, and a 34% increase in web traffic from social media.

OBJECTIVES & GOALS
The primary objectives of this long-term social media initiative were to:
Build Thought Leadership
Drive Website Activity from Social
Generate New Qualified Leads
Build a Sense of Community
To do this, we analyzed their buyer personas to see where they spent the most time online. Since their focus is on pharmaceutical manufacturers and payors in the healthcare industry, B2B channels are a primary area of focus. LinkedIn was the most important channel to connect with prospective manufacturer partners, payors, and healthcare providers. The next platform of interest was Twitter to communicate with media, and industry thought leaders. While Twitter isn't necessarily going to drive leads, it will generate activity from media and PR efforts and enable additional thought leadership. Other social channels that this client is active on are more to connect with prospective and current patients than to drive website traffic and leads from those platforms. With this in mind, we started developing a social calendar to test content types, posting times, audiences, and more to build and optimize the approach.

STRATEGY, TACTICS & RESULTS (DATA COMPARES 2022 TO 2021 METRICS)
Their new regular social calendar now consists of 4 - 5 posts per week across these platforms and posting on behalf of their leadership and sales team members. This dramatically extends the reach of their content by posting from their leadership team members in addition to company pages. Also, we have an active LinkedIn ad strategy that combines the promotion of their content and lead ads to drive sales-qualified leads. Finally, when there is a dedicated healthcare awareness week or month, we have a dedicated campaign around this specific event to amplify awareness around a particular cause.
Increased Social Media Audience and Activity:

With an active social media promotion strategy, the social media audience across their primary channels has increased by 38%, with the primary increase on LinkedIn. One reason for this increase in the audience is content amplification. There has also been a 105% increase in published social

content

across the three platforms.





Increased Website Traffic and Clicks:

One of the most important goals for Orsini was to see an increase in website traffic and clicks from social media. This means that their content resonates with their audience and their promoted content reaches the right target audience. Orsini has seen a 34% increase in website traffic from social media and a 1,293% increase in clicks from social media.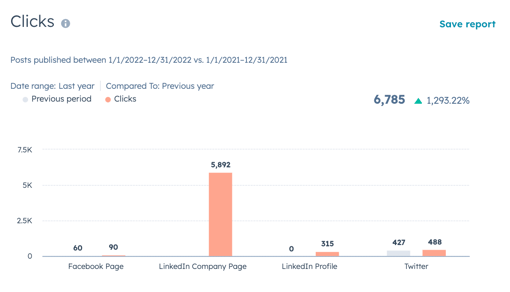 Increased Number of Qualified Leads:

Website traffic can't be the only indicator of success. It's essential to also look at qualified leads. This was a critical metric for Orsini to make sure their content marketing efforts on social were engaging their target audience to become leads for their sales team. Orsini saw a

42% increase in sales-qualified leads from social media

.

Increased Impressions and Interactions:

With any comprehensive social strategy, it's essential to ensure your content increases in impressions and interactions. This provides more people to see and interact with your content, which will amplify the reach of your content. Orsini has seen a 545% increase in social media interactions and a 739% increase in social media impressions. In addition, brands should also be tracking shares of content. Having your audience share your content is a great way to build brand recognition and trust. Orsini's social media shares have increased by 206%.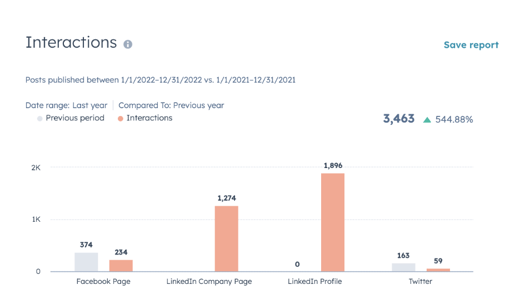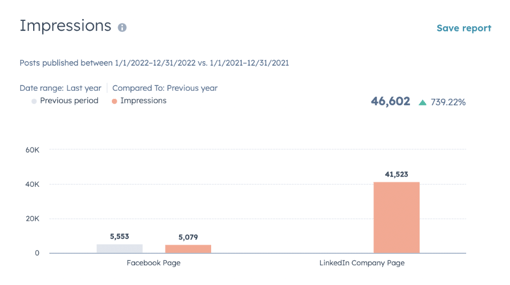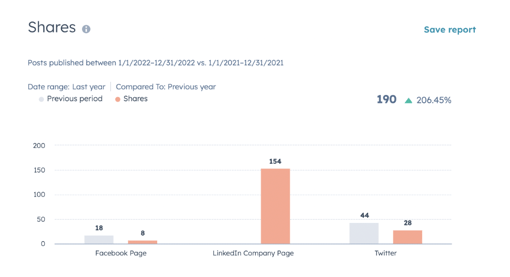 Developed a LinkedIn Ads Strategy to Connect with Content Calendar:

Since Orsini had a relatively new digital presence, it was necessary to amplify their content to reach their target audience. To do this, we used a combination of organic social posts and targeted LinkedIn ads to amplify each blog and new content asset to the appropriate audience. This resulted in the following:




1,211,031 impressions
1,888 leads from paid social
28% conversion from visit to new lead on paid social
6,867 clicks from paid social
$2.85 average CPC across these types of ad sets
31% decrease in average CPC from the prior year

The following is an example of a blog ad to amplify their new content on the website.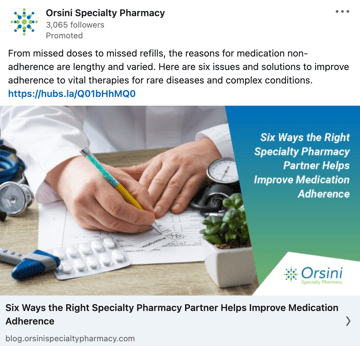 The following is an example of an ad promoting downloadable content for lead generation.
IMPACT
42% revenue increase from the prior year (the most significant three deals contributing to this revenue increase came from LinkedIn social media efforts)
42% increase in sales-qualified leads
28% conversion rate from paid social media efforts
38% increase in social media audience
34% increase in website traffic
1,293% increase in clicks
545% increase in social media interactions

A Note from Our Client:


If you're looking to achieve similar results as the company featured in this case study, we invite you to speak with one of our inbound marketing experts today. We will discuss your current marketing and sales goals, how you're leveraging HubSpot, and the potential impact you could achieve when working with a HubSpot partner.