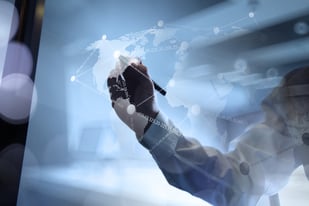 Email marketing has proved to be one of the most effective digital marketing strategies to continue to communicate with your existing audience and drive customers. Email marketing includes the practice of formulating email content in a template that is appealing to your audience, and sending it to your existing and potential customers to engage them with your business to take the next desired step in your buyer's journey.
Email marketing is very useful when it comes to approaching your prospects. It helps you reach their inbox directly and make yourself known by providing helpful and relevant content as they research and evaluate options for your product or service and the problem it is solving. A successful email marketing campaign will help you enhance your approach and reach your target audience more efficiently.
To create a successful email marketing campaign, here are some simple steps to maximize the effectiveness of your emails.

1. Write an Enticing Subject Line
The subject is the very first thing that the receiver is going to notice when they receive the mail. That is why you need to make sure that you use a highly enticing one that makes the receiver want to open the mail instantly. There should be a sense of urgency, while not providing too much information in the subject line so it gives them a reason to open.

2. Send the Email from a Familiar Name
When an email comes into your recipient's inbox, it is critical that they know who it is from so they open it. If the recipient is engaging with a sales rep, then the email could come from them. Or if the recipient is expecting an email from their customer relationship account manager, it could come from them. Use your email marketing tool to help segment and personalize.

3. Shorten Your Subject Lines
While a long subject line gives you more space to write and convince your target audience about your business, they often don't work for email marketing subject lines. Statistics show that emails with short subject lines are about 12.5% more opened and show a click-through rate of 75% higher as compared to subject lines with over 50 characters. Remember that the 50 character limit also helps you optimize for mobile which is critical for most audiences.

4. Utilize Preview Text
Email preview text is a snippet of your email that lets the receiver read some part of it without actually opening it. Most email marketing tools let you customize your preview text, but keep in mind that some tools automatically show the initial line of your email as the preview text. This intro text is added to give your prospects and customers more information about the email prior to deciding whether or not to open.

5. Include Your Company's Logo
The logo of your company represents your brand, and that is why it is essential that you add it to your email and make it clickable that leads it to your website. This is helpful if you are emailing a new audience, or even re-engaging with existing prospects and customers. It allows for instant brand recognition tied to your email campaign.

6. Optimize the Main Text
The text of the email should be informational, focused, and concise. When you add some images in your email, it makes your message more exciting and engaging. Statistics show that emails containing three or fewer images and less than 20 lines show the most click rates. Remember that the goal of most emails is to entice the recipient to take the next action, so you want to focus on the most helpful text to get them to that next helpful piece of content.

7. Include a Call-to-Action Button
Call-to-action buttons help the reader focus on the desired action and what you want them to do next. We see that 97% of the time, the most highly clicked part of an email (B2B, B2C, Non-Profit, etc.) is the call-to-action button. The correct placement of a call-to-action button should be where the receiver has read enough and is already interested in your message.

8. Leverage Social Media Link

Include your social media icons in your emails. You can either use them to direct people back to your social media channels to follow you, or you can use them so recipients can share your piece of content on their preferred social network. This is an important piece because it adds another digital element to your email campaigns.

As you can see, email marketing is essential to your brand's digital strategy as it allows a way to engage with your existing prospects and customers. These simple tips can help you maximize your email marketing so you are optimizing every area of your email before you start sending your campaigns.

If you're interested in discussing your current or future email marketing strategy , we invite you to schedule an inbound marketing consultation with our team.