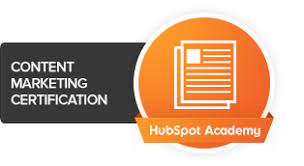 During our HubSpot integrations blog series, I am focusing on how you can use integrations with HubSpot to maximize your inbound marketing strategy and automate all of your digital marketing initiatives. If you're interested in reading the prior blogs in the series, just click here.
Our fourth HubSpot integration in the series is SurveyMonkey. If you're not familiar, SurveyMonkey is the world's leading provider of web-based survey solutions, trusted by millions of companies, organizations and individuals alike to gather the insights they need to make more informed decisions, not just about marketing, but overall business decisions.
We have used the SurveyMonkey and HubSpot integration with many of our clients. It is an incredibly powerful tool to survey not only your customers, but also your prospects. If you use both HubSpot and SurveyMonkey, you can start to get powerful survey results that can start to propel your marketing efforts.
Here are 5 ways you can use the SurveyMonkey and HubSpot integration:
This integration brings surveys more closely into your inbound marketing strategy. This enables you to view survey responses right within your contact database, and segment contacts based on their survey responses. So how can you start to use this integration immediately?
If you are using a survey to gather data for a new ebook, industry report, etc., you can trigger emails to your prospects and respondents based on how they respond to certain questions within your survey.
Trigger follow-up emails based on your survey respondent's net promoter score (NPS) and their customer satisfaction

surveys

.
Alert account managers when a customer responds both positively or negatively to a customer satisfaction

survey

. This is very powerful for your sales team to keep a pulse on their customers.
Create a social inbox monitoring list within your HubSpot account of your happiest or unhappiest customers.
Send a content preference

survey

. From there, you can utilize smart CTAs and smart lists to ensure

survey

respondents only get the content types they say they like best.
You might be asking, "How can I get started with this integration?" It's simple...and free! This integration is available to all HubSpot customers with a SurveyMonkey account. If you're already a SurveyMonkey user, you can get started by going to your Contact Settings and selecting the integration options. From there, you can easily integrate SurveyMonkey and HubSpot.
If you're interested in learning more about how to integrate your video marketing strategy with your inbound marketing goals, schedule a complimentary inbound marketing assessment with our team today.