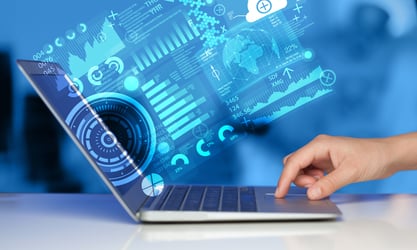 In today's world, having an effective digital marketing campaign is critical to growing your audience and driving brand awareness.
There are many parts to a digital marketing campaign and all are essential to its overall success. It's important to focus on each of these parts individually but to also understand how they work together to ensure your campaign's success.
Here are five tips to consider when launching an effective digital marketing campaign.

1. Know Your Target Audience
It's essential to define your target audience so you can reap the benefits of your marketing campaign. Failure to know your target audience can lead to a significant waste of time and money and you will be far more successful if you can build a campaign with your specific target audience in mind.
Use data to segment your audience using demographics and behaviors. Think about your target audience and their identifying information like age, gender, and geographical location. It's also important to know the buying habits and communication style of the type of audience you are targeting.
One of the benefits of digital marketing is that it often gives you the ability to fine-tune who your message is targeted to. Social media ads can give you access to a large number of users that fit the niche of your target audience. These ads can also be very cost-effective and give you some good data on their reach and the response rate.
Think about your target audience and their unique needs in order to create the most effective campaign. What problem do they have that you can solve for them? Why would your product or service benefit their lifestyle? Think of your marketing from the lens of your target audience to make your message more effective.

2. Perform a Competitor Analysis
The marketplace is competitive and online marketing is often saturated. Completing a comprehensive competitor analysis will be key to your marketing campaign. It can give you a good idea of what strategies are working for you and your competitors. It can also help you identify what marketing tools you can implement to stand out more.
Social media is a great place to start your comparisons. The number of users who like competitors' pages can give you an idea of how your growth compares to others in your industry. Look to the brands that are most successful at growing their audience and consider the strategies they are using to gain brand awareness.
Engagement on social media is essential to the success of a digital marketing campaign. Check out how many times your competitors' posts are being shared. Compare the number of likes and comments to the posts on your own pages. If they have significantly more post engagement, evaluate why the content of their posts is more meaningful or attention-grabbing than yours.
Timing is crucial in your digital marketing communication. The time of day or day of the week a post goes live could make a significant difference in its reach. There are many great articles with best practice tips on posting days and times. However, these aren't industry-specific so notice when your competitors' posts have the most engagement to get a better idea of your audience's habits.

3. Come Up with the Right Strategy
Having a solid plan is important before implementing your digital media strategy. It's essential to take an approach that covers all of our channels. You will also want to include processes in your plan to evaluate and adjust as necessary.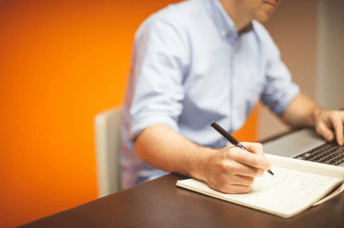 Think about your target audience and create a mix of multiple channels of marketing. Your foundation should be a user-friendly and attractive website. Your other channels can be used as tools to drive traffic to your website.
An email marketing plan is an effective communication and promotional tool, but it's important to grow your email list. Make signing up for emails quick and easy and regularly send meaningful and valuable email messages to your lists to keep them engaged.
With the number of people using social media, your business can't afford to not have a strong social media presence. Create a plan that addresses multiple platforms with your target audience in mind. Your strategy should include detailed timing and frequencies for posts and a plan to respond to comments and stay engaged with users. Effective social media interactions drive valuable traffic to your site.
It's important to consider other ways to engage with your online audience that can help you stand out. You can start a blog for your business to share news and information. You can also create videos to post online that demonstrate your product or service or share reviews. The web gives you limitless promotional opportunities so thinking outside the box will give you an edge on the competition.
It's important that your digital marketing strategy be flexible. Use your sales and site traffic data to test different strategies. If a component of the plan isn't working, adjust or improve it. A constantly evolving plan will lead to more long-term success.

4. Use SEO Tools
Search engine optimization, or SEO, is one of the most important parts of any digital marketing campaign. Fortunately, there are many tools and resources to make it easier to implement.
To successfully reach customers through search engines, your page should be ranked as high as possible. This is more complicated than simply including common keywords in your content. A good tool can help you integrate SEO throughout your whole site.
The tools are designed to evaluate how your page can be better optimized for a higher search result. Your site should be easy to use and navigate in order to retain traffic. It's also important that the mobile version of your site is also just as user-friendly. Use SEO tools to integrate keywords while creating high-quality and unique content for the best discoverability.
You can also use SEO tools to improve your social media strategy. Learn what keywords to include in posts for higher visibility in searches. You can also receive data on trending searches so you know what to highlight in future posts.

5. Keep Your Visitors Engaged
Once you generate traffic to your site, the next priority is closing the sale. Going into this with a mindset of collaboration can lead to a better experience for both parties. You're also more likely to create a long term customer relationship.
Keep your visitors engaged and communicate with them proactively. Consider utilizing a chat tool on your site for low-touch interactions. Offer to answer any questions and guide them through the sales process.
Customers often get distracted and leave a site without making a purchase or committing to a product so your follow-up is essential. Offer to provide any additional information they need and ask what benefits they are looking for in a product.
Use a personal approach with meaningful interactions to create a customer-focused sales strategy. Let them know that you care about them as a person just as much as making a sale. Work to cultivate a relationship with your customers that will lead to loyalty and referrals.
Follow up with email before, during, and after the sales process. It's essential to keep the lines of communication open. Plus, you want to reach out often enough that your customers have a frequent reminder of your brand.

Digital marketing campaigns can look different for every business. Your audience, resources, and product offerings can all drive its needs, but it's important to develop a plan that fits your business model.
The nature of digital marketing makes it easier to tailor your plan to trends and results. Using the data to adjust your plan will be beneficial. Keep up the evaluation and innovation and you'll be sure to see an increase in traffic and sales.

Need help getting started? We invite you to schedule a complimentary inbound marketing consultation where we can discuss your current inbound initiatives, strategy and even the process you have outlined to make sure it's a success.

Guest Blog Contributor: Ashley Palmer is a freelance writer with a passion for wellness and adventure. Her background in marketing and her experiences raising a family have given her insight into a wide variety of subjects. Volunteering in her spare time is fueled by her love for helping others.