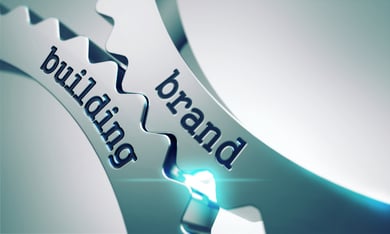 Unfortunately, for most companies, branding is an afterthought. People and companies are inherently focused on creating products and marketing those products, and they think the correct branding will happen naturally. The challenge that these businesses then face is they don't have a solid brand strategy, and are constantly trying to change their image to match their next product. The result is that their prospects and customers become confused by their marketing efforts, and ultimately, choose to work with a competitor.
Here are five things to consider when building your branding framework:
Know your audience: While this might sound simple, this goes well beyond simply identifying your target market. Knowing your audience means knowing what they want, and what frustrates them. And this doesn't just mean what they want in terms of the next product. This also means knowing how they want to be communicated with, customer support they expect, and more.
Define your position in the market: Position yourself as the thought leader in the industry. Your job is to cut through the marketing noise of your competitors, and make yourself the first company people think of when they think of your product or your industry.
Create a solution: So you know your audience, and you know what makes them happy, and what makes them frustrated. Find the solution to their problem. Identify their problem, and create and market a product that brings your customers a solution. Sounds simple, right?!
Content is king: This phrase might be cliché, but it is true. Create content that you deliver to your audience at the right place and at the right time. In this

inbound marketing world

we are living in, people expect content. When people read content that is beneficial to them, you are then helping them find a solution to their problem. Your content needs to be relevant with your brand, and relevant with your audience.
Promote your brand and your product: Promoting isn't about just advertising. Promoting your brand is about constantly providing your audience with relevant content that is meaningful to them. Promotion should be a constant term in your marketing department, rather than just viewing a promotion as a one-time campaign.
Many businesses have phenomenal products, but don't yet experience success because they are not effectively communicating their brand message to their target audience. Companies need to learn how to communicate their brand clearly and effectively so they are consistently viewed as the thought leader in their industry.


Need help getting started? We invite you to schedule a complimentary inbound marketing consultation where we can discuss your current campaign initiatives, strategy and even the process you have outlined to make sure it's a success.