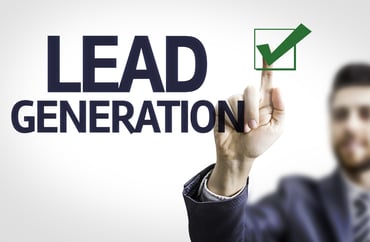 B2B marketing plans are oftentimes harder to define and implement than B2C ones, because these plans need to include more variables and approaches than a marketing plan destined for the B2C niche.
Here are 6 tips to creating a B2B marketing plan to help increase lead generation:
1. Understand Your Audience
Before you even start creating a marketing plan, you need to know who you are talking to. Failure to fully understand your audience might result in wasting precious resources on inefficient marketing channels and campaigns.
Alex McCain, Marketing Manager at UK Best Essays states, "The B2B market it's very important for us, it's our main source of revenue. That's why, before we even created our marketing plan, we studied our audience thoroughly and identified three main types of possible clients." This is called developing your buyer personas, and those personas help you define your audience, their needs, and the strategy that is going to work for them the most.


2. Rely on More Than Just Your Online Marketing Channels
In terms of B2B marketing, everyone thinks online marketing will suffice, but that's not always correct. Like we said, products sold to a company need to be adapted to its needs. Let's say you are selling vacuum cleaners to cleaning companies. Some would need them to work perfectly for sofas and chairs, others might need them to be a good fit for car interiors. Their needs are very different!
That's why it's recommended that, apart from using the regular online marketing channels, you should also hire a salesperson. That person should be able to interpret your clients' needs and turn them into deliverables.

3. Create a Funnel for Your Leads
It's very important to create a roadmap of your clients' first interactions with your company to the moment they buy your product. You need to identify what gets their attention, what information they need and when you should use a Call to Action (CTA). Important content companies, such as Best Dissertation, recommend using multiple CTAs in order to identify the ones which are the most efficient. A/B testing is very important for a marketing campaign.

4. Analyze and Improve Each Step of Your Sales Process
Even though you clearly defined each step of your leads' road to becoming customers, the market is ever changing and you need to adapt to these changes. As a marketer, you should always improve your skills, logical thinking and study knowledge. Read more about market trends, about customer behavior, and predict your market's next move.

5. Make Sure Your Plan is Aligned with Your Business' Needs
Many times, managers misjudge their businesses' needs and build out marketing plans based on these misjudged needs. Even though right now your business goal is to grow your profits, if the market and economic environment are telling you something different, your business goal(s) should change according accordingly. Just because your business was successful in the past, that doesn't mean that your business will continue to be successful in the future. Having a marketing plan that is aligned with the business' needs will help ensure that the right pieces are in place to handle any changes to the market or economic environment.

6. Long Term is Best
According to the CEO of BestEssays.com.au, "Every marketing plan should be a long term one. Having a short term plan is like trying to ride your bike while looking towards the ground. You will be able to pedal, but you won't be able to see the obstacles in front of you."
The business plan will tell you how much money you will spend on things like R&D, operations, personnel, and advertising. Starting with the company's future needs and the budget you've come up with, you should create long term marketing campaigns. Remember to make the most out of every penny you spend on promoting your company and products.


The B2B niche is a very problematic one for most marketers. That's because a company's needs are far more complex than an individual's needs. You need to study your clients, your competition, and you need to create a sales funnel. It will help you identify the steps in your sales process which have the lowest pass-through rate.
If you consider creating a marketing plan for your company, it's important to keep these six tips in mind. Figure out which one is the most suitable for you and implement the right ones.

If you're interested in discussing your current marketing strategy and how you can better incorporate these 6 tips into your strategy, we invite you to schedule a consultation with our team. You can also check out our marketing explainer videos if you have any questions specifically on digital marketing.


Guest Blog Contributor: Becky Holton is a journalist and a blogger at assignment writing service. She is interested in education technologies and is always ready to support informative speaking at Essaywritingland.com. Follow her on Twitter.