Elyse Flynn Meyer, President & Founder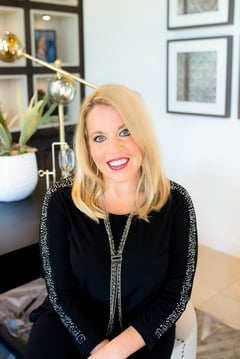 Elyse Flynn Meyer, President & Founder of Prism Global Marketing Solutions, has extensive experience in digital marketing, inbound marketing, strategic planning, sales enablement, marketing operations, and sales & marketing alignment. Prior to founding Prism Global Marketing Solutions, Elyse worked in various industries with companies ranging from small businesses to Fortune 500 organizations.


EDUCATION:
Columbia Business School: Chief Marketing Officer Program (9-month program with completion in March 2023)
Northwestern University: Executive Certificate in Omnichannel Marketing: Driving Customer Value & Business Growth
Pepperdine University: Executive Certificate in Healthcare Marketing
Cornell University: Executive Certificate in Digital Marketing
Thunderbird School of Global Management
- Executive Certificate in Global Marketing
- Executive Certificate in Global Leadership
- Executive Certificate in Global Business Essentials
- Executive Certificate in Corporate Social Responsibility
Disney Institute: Executive Certificate in Leadership Excellence
The University of Arizona: Bachelor of Science in Marketing with a Minor in International Business

INDIVIDUAL AWARDS:
So Scottsdale! Magazine: Women to Watch 2022

KNOW Phoenix 2021: Businesswomen to Know in Arizona

Innovate Phoenix 2020 Book of Business Leaders

KNOW Phoenix 2020: Women to Know & Do Business With In Arizona

Arizona Republic's Top 35 Under 35 Entrepreneurs

4 Under 40: American Marketing Association Emerging Leaders Award

Inspiring Women in Tech, 2019, Insights Success Magazine

Next Generation Tech Disruptor, Insights Success

Magazine

Marketing Consultant of the Year, Corporate Vision Magazine

Top 10 Most Influential Women in Business, CIO Look Magazine


INDUSTRY ACTIVITY:
BOOKS & PUBLISHED CONTENT:
BOARD ACTIVITY & COMMUNITY INVOLVEMENT:
HUBSPOT CERTIFICATIONS:
HubSpot Solutions Partner
CMS Implementation
HubSpot CMS For Marketers
Client Management
Content Marketing
Contextual Marketing
Delivering Sales Services
Email Marketing
Frictionless Sales
Growth-Driven Design Agency
Growth-Driven Design
Guided Client Onboarding
Inbound Marketing
HubSpot Marketing Software
Inbound
Delivering Client Success
Developing a Sales Plan
Inbound Sales
Sales Enablement
Sales Management Training
HubSpot Sales Software
Sales Services
Social Media
Sales Hub Enterprise Implementation
Service Hub Software
HubSpot Reporting
Platform Consulting
Search Engine Optimization
Digital Marketing
Digital Advertising
HubSpot Certified Trainer
Objectives-Based Onboarding

Do you want to get in touch? Let's connect on LinkedIn.