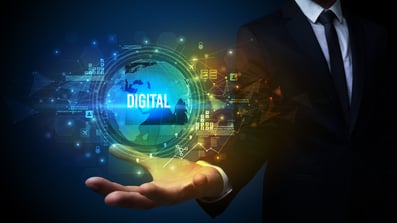 Do you have questions about improving your customer engagement strategy? Your answers are in the data.
That's what I realized when I started working at a small startup that was selling asset tracking software to big manufacturing companies. The difficulty behind my duties was that the startup recently transitioned from working with real estate developers to large manufacturing corporations. So, my task was to develop a strategy (not just involving social media) that would improve customer engagement and show the company's authority in their industry.
Moreover, my company didn't have a customer engagement strategy for almost half a year, and, considering all the circumstances, we had to start from scratch anyway.

What's Behind Customer Engagement?
Every marketer knows that customer engagement is the first marker to be checked in any marketing strategy. Your sales, your conversion rates, your traffic – everything depends on the customer engagement rate. According to Access, 77% of brands could disappear and no one would care. Why is that? Because they pay little attention to customer engagement, thus, disregarding the customer's role in the formation of their success. So, what's behind customer engagement that is so important that it potentially could ruin your brand? It's the relationship between your customers and your brand. No relationship - no interest, and, consequently, no engagement.
In the case of the company I was working at, the idea of the transition from one industry to another was conditioned by the lack of relationship and interest from their target audience. My plan was to find the source of information that could indicate the flaws of the previous customer engagement strategy.
So, on the ruins of the previous customer engagement strategy, I started building something entirely new. And to help me with it, I used different sources of data and analytics. Here are three instances of how I applied analytics and data to improve my company's customer engagement strategy.

1. Using Data Analytics and Content Preferences
Initial root call analysis of the core issues behind my company's lack of customer engagement had shown that there was no consistent content marketing strategy to build the authority of our brand. Since we were about to launch our work with the companies, interested in 5S (work organization philosophy), which our product would help them tackle, we made this philosophy the core idea behind our content marketing strategy.
There was one question that bugged us. In what shape and form should we talk about and promote this philosophy (and our product as well)? We decided to start with the content for social media, as our company already had a decent amount of followers on Facebook, Twitter, and LinkedIn. We needed their attention and the data that indicated their content preferences. With the help of social media analytics tools, we were able to identify the following: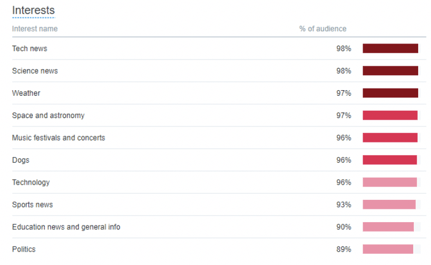 Types of content they preferred (both in general and post-by-post engagement)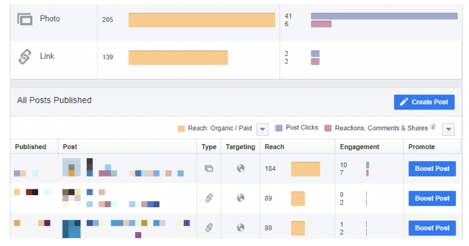 Now, as I had the idea of what our followers would like to see more, I built the initial customer engagement strategy that involved:
Launching a series of videos with our CEO talking about the positive impact of 5S philosophy on manufacturing, and how using our product can help a company introduce innovative technologies to workplace management.
Creating a section called #InfluencerMondays, where we would start a week with an article, a podcast, or a video from a 5S coach working with top manufacturing companies.
Create a strategy to show behind-the-scenes events our company participated in, with sharing more photos about people who create our product and who's behind its success.
As a result, we were able to create personalized content, paying attention to who our real customers are and what they expect from us. And, as a result, we were able to achieve a more consistent following base. Here's the example of our Facebook stats:

With the help of data analytics and our customer engagement strategy, we also achieved a more consistent engagement rate for all of our posts and maintain their activity level.

2. Testing Your Customer Engagement Strategy
Launching our customer engagement strategy couldn't go successfully without prior testing.
To do the primary testing of your customer engagement, we chose A/B testing as a method to identify, which approach to content our customers liked better. With our customer engagement strategy for social media set and ready to go, we did A/B testing mostly for the purpose to increase customer engagement on our website.
When doing the analysis, we split our audience into two sections:
The first section (the control group) was greeted by the video of our CEO on the home page of our website.
The second section (the challenger group) was greeted by the CTA inviting them to learn more about the product.
After a few weeks of collecting the data, the challenger group showed a decline in traffic, with the engagement rate dropping by 61%. The challenger group, however, showed more interest, with a 550% increase in engagement rate: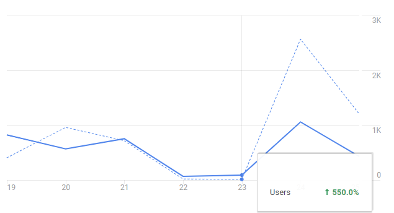 These insights from data that we were able to collect were helpful when we were developing the new mockup for our re-designed website.
We also applied A/B testing to find out whether our website needs a localized person. Previous data analytics showed that we had a lot of bilingual customers, and we made sure that we also cater to their needs: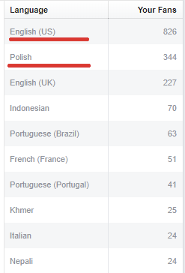 3. Drawing Benefits from Customer Support Data
Social media platforms and A/B testing are not the only sources that can provide you with analytics and data necessary for improving customer engagement. "The most valuable source of customer engagement data is your customer support. There, you can get the data about the most searched queries and the most frequently asked questions", says Angela Baker, a customer service manager at WoWGrade.
What can you do with this data to improve customer engagement? The company, that I was developing a customer engagement strategy for, didn't have customer service. Because it was still a startup, we only received inquiries through Facebook and other social media channels. As the company started growing, we began to get more and more inquiries, sometimes asking the most basic questions, like the price of our products and our contact information.
Here are the solutions that we found:
Invested in live chat. This helped us redirect the most asked questions and get more time to tackle more serious issues.
Data from our chatbot gave valuable insights for the mock-up of our new website. We developed an SEO strategy and voice optimization to help customers find out the information they're looking for faster.
With the data obtained from our customer service, we updated our social media channels with the relevant contact information that customers are looking for.
This data left me with the most important lesson to learn: no matter how big or small a company is, there should always be some kind of customer service, which would receive insights from customers and personalize the customer experience. Our investment in a chatbot wasn't very significant, but it gave us significant results and valuable data after all.


Feeling Lost? Turn to the Data for Help!
At least, this was my experience, when developing a customer engagement strategy for this startup.
This wasn't an easy journey, as working with analytics and data took us several months before we were ready with our customer engagement strategy. However, at the end of the day, all the time we spent was worth it, and we were able to make the transition from one industry to another without a drop in engagement rate.
Hopefully, my experience can be helpful for those, who're looking for ways to improve customer engagement through analytics and data. At the end of the day, it's the relationship between your customers and your brand is all that matters for your success.
If you're interested in discussing your current customer engagement strategy and how to use data and analytics to improve it, we invite you to schedule a consultation with our team.


Guest Blog Contributor: Nicole Garrison is a professional Digital Marketing Specialist and Content Creator at writing services Best Essay Education and Grab My Essay. Her career goals are focused on bridging the gap between theory and practice in digital marketing to allow readers from across the world a cohesive and approachable way of enjoying online content.