If you're like every other marketer or business owner out there, you know the simplicity of having all of your marketing and sales data all in one place. As a marketer, it is becoming increasingly difficult to sift through the many tools out there that are supposed to make our jobs easier, but actually just add to the complexity. Almost every day marketers get emails about a new social media tool, monitoring software, email tool, etc. that they can use for digital marketing. I'm here to tell you there is a way to stop the madness so you can determine the best tools for your business.
When we work with our clients on their inbound and digital marketing efforts, there are many tools out there to help streamline their operations and analytics. Specifically for both our clients and ourselves, we use HubSpot. If you're not familiar, HubSpot is an all-in-one inbound marketing automation software. We have quickly started to realize that HubSpot has many other tools that integrate with it to truly become your one-stop-shop for your inbound and digital marketing efforts. If you're using HubSpot, or considering it, I recommend looking into their integrations as well so you can see the many other facets of your digital marketing strategy that can tie into your marketing automation platform.
I recently presented at HubSpot's Partner Day Conference on the many uses of HubSpot's integrations, and how these integrations have driven value for our clients, and help to streamline the inbound marketing process, and create true closed-loop analytics.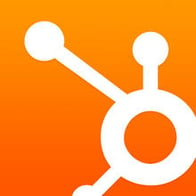 Since the presentation, we have been getting many questions on what integrations we recommend, how to effectively use them, and if adding these tools to your marketing toolkit will really streamline your digital marketing efforts. So in this blog series, we are going to focus on each of the HubSpot integrations that we use almost daily, tips on how to effectively leverage them with HubSpot, and some examples of metrics we have seen with our clients so you know how you can benchmark your campaigns.
Here are My Top 10 Recommended HubSpot Integrations:
UberFlip
ReadyTalk
GoChime
Wistia
SurveyMonkey
SlideShare
DataHero
HelloSign
BrightInfo
SnapEngage
Over the next several weeks, I will be sharing tips on how to utilize these HubSpot integrations to help maximize your digital and inbound marketing strategy, connect the dots with your analytics, and generate more leads and customers through unique and innovative marketing tools.
I invite you to subscribe to our blog to receive these HubSpot integration tips directly to your inbox! Or, if you're looking to see how you start to implement some HubSpot integrations immediately, contact us to schedule a free assessment. We would be happy to review the integrations with you, and determine which HubSpot integrations would work for your business.