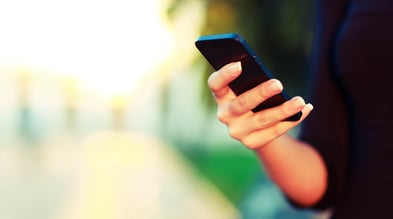 These days most of us our so reliant on our mobile phones that we don't leave the house without it. SMS is one of the most, if not the most direct way to engage with a customer.


Here are 8 mobile stats that shows why SMS is such a great channel for customer engagement:

97% of all text messages are opened
23 billion text messages are sent daily
80% of people are using text messaging for business
70% of consumers appreciate getting text messages from their healthcare provider
75% of people would prefer receiving offers via text messages
70% of employees think that companies should use texting for internal communication
Millennials send 67 text messages per day
1/3 of business professionals can't wait 10 minutes to respond to a text


Thinking about launching an SMS marketing campaign? Look over this visual beginner's SMS Marketing Guide by Trumpia to learn how you can use SMS to increase your
customer engagement.

Guest Blog Contributor: Sophorn Chhay is the marketing guy at Trumpia, the most complete SMS software with mass text messaging, smart targeting and automation. Follow Sophorn on Twitter(@Trumpia), LinkedIn, Facebook and Google+. Jumpstart your business by grabbing your free copy of his Mobile Marketing Success Kit. You can also watch Trumpia's 5-Minute Demo on how to execute an effective mobile marketing strategy.

Prism Global Marketing Solutions is a HubSpot Diamond Partner providing you with integrated and comprehensive inbound marketing solutions.